NRA sues Cuomo over what it calls blacklisting campaign
The National Rifle Association filed a lawsuit Friday against New York Gov. Andrew Cuomo and the state's financial regulatory agency for what it says is a blacklisting campaign aimed at preventing firms from doing business with the gun owners' group.
The lawsuit filed in federal court for the northern district of New York names the Democratic governor along with the state Department of Financial Services and its superintendent, Maria Vullo, as defendants.
It accuses Cuomo of directing a campaign of "selective prosecution, backroom exhortations, and public threats" aimed at depriving the NRA and its members of their First Amendment rights "to speak freely about gun-related issues."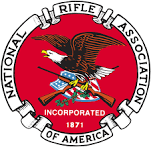 The lawsuit comes after New York state fined insurance broker Lockton Cos. LLC $7 million for underwriting an NRA-branded insurance program called Carry Guard.
In a May 2 news release about the enforcement action, the state financial services department said Carry Guard unlawfully improperly provided insurance coverage for criminal defense for gun owners charged with a crime involving a firearm.
Vullo called the firm's marketing of the Carry Guard policies "an egregious violation of public policy designed to protect all citizens."
Additionally, the department announced Monday that insurance firm Chubb Ltd. and its subsidiary Illinois Union Insurance Company would pay a $1.3 million fine for underwriting the Carry Guard program through Lockton Affinity.
A Lockton representative did not immediately respond to a request for comment.
Chubb said in a statement that settling with the state financial services department was the best way to resolve the coverage questions raised by the department.
The company said it provided notice in October 2017 that it was voluntarily terminating its participation nationally in the Carry Guard program.
Cuomo has made gun safety one of his signature issues. He signed a package of gun restrictions after the 2012 school massacre in Newtown, Connecticut, making New York the first state to enact new gun laws after the shootings.
The NRA said in its lawsuit that Cuomo "bears distinct animus toward the NRA."
The lawsuit says Cuomo and the other defendants "have abused their authority in an effort to stifle the NRA's political advocacy and to retaliate against the NRA for the effectiveness of that advocacy."
Cuomo called the lawsuit "a futile and desperate attempt to advance its dangerous agenda to sell more guns."
"In New York, we won't be intimidated by frivolous court actions from a group of lobbyists bent on chipping away at common sense gun safety laws that many responsible gun owners actually support," he said in a statement.
Source: http://www.crainsnewyork.com/article/20180511/POLITICS/180519966/nra-sues-gov-andrew-cuomo-over-what-it-calls-blacklisting-campaign
With Trump set to nominate Supreme Court choice, Cuomo will rally voters in state Senate GOP districts on abortion issue
With President Trump set to name his Supreme Court nominee on Monday, Gov. Cuomo will kick off a campaign to call on state Senate Republicans to return to Albany to pass legislation to strengthen the state's abortion rights laws.
Cuomo will visit the districts of Senate Republicans considered vulnerable in the upcoming November elections while also unveiling a new six-figure digital and television ad campaign on the issue.
Showing the white supremacist march in Charlottesville, Va., and the recent separation of children from their parents on the southern border, Cuomo in the digital ad says that "with this federal government, every day seems to bring a new, frightening challenge. Now it's an attack on women's rights."
"We know what Trump's Supreme Court wants to do," Cuomo says in the digital ad touting the need to pass a bill to codify Roe vs. Wade in state law. "We must fight back."
Cuomo will kick off the effort this week in the districts of state Sens. Terrence Murphy (R-Westchester County), Elaine Phillips (R-Nassau County) and Sue Serrino (R-Dutchess County).
"It's simple, either come back (to Albany) and vote for it, or all Senate Republicans are against it," a state Democratic source said. "If (Senate Republican Leader John) Flanagan were smart, he'd take the issue off the table."
Democrats fear Trump's Supreme Court pick could lead to the reversal of the Roe vs. Wade decision that legalized abortion across the country. If repealed, it would be up to each state to decide on the legality of abortions.
In New York, Cuomo and legislative Democrats have been pushing a bill known as the Reproductive Health Act that they say would make sure the provisions of Roe vs. Wade are codified in the state, which passed its abortion legalization law two years before the landmark 1973 Supreme Court ruling.
State Senate Democratic Leader Andrea Stewart-Cousins recently told the Daily News that the retirement of Supreme Court Justice Anthony Kennedy and the impact it could have on abortion will be a central theme during the upcoming fight for control of the state Senate.
Senate Republicans say Roe vs. Wade stands as the law of the land. And they argue that the proposed state Reproductive Health Act goes even further by adding provisions that allow such things as non-doctors to perform abortions, while claiming it also "waters down" protections for pregnant domestic violence victims.
Without specifically addressing the fact the Republicans have failed to take up the bill to strengthen the state's abortion laws the past several years, state Senate GOP spokeswoman Candice Giove called it "ironic that Gov. Cuomo constantly talks about New York leading the nation on women's rights, but his latest demand leaves pregnant domestic violence victims vulnerable."
Cuomo top aide Melissa DeRosa shot back that "in the time it took for the men leading the Senate Republicans to come up with that bizarre lie, they could have just put the bill on the floor for a straight up-or-down vote. We know it, they know it, and the people of New York won't stand for it.​"
Cuomo's primary opponent, actress Cynthia Nixon, along with #VoteProChoice and other progressive groups, are set to hold their own rally in Union Square on Tuesday evening calling for the protection of Roe vs. Wade and for the state Senate GOP to pass the Reproductive Health Act.
"Cuomo has had every opportunity to protect New Yorkers' reproductive rights, but instead he chose to keep Republicans and (a former group of breakaway Democrats who until April were aligned with the GOP) in power," Nixon said. "Rather than standing up to the Trump administration, New York's reproductive laws provide no protection if Republicans are successful in overturning Roe v. Wade. This is inexcusable and we must do better for the families of New York."
The Senate Republicans currently control the chamber with a bare minimum majority with the help of Sen. Simcha Felder, a Brooklyn Democrat who caucuses with the GOP.
But the Republicans in the last few weeks of the recently concluded legislative session lacked the 32 votes to pass anything without Democratic support because one of their members left on active duty for the Navy.
State Sen. Michael Gianaris, who heads the Senate Democrats' campaign efforts, says he will not endorse any of the eight breakaway Dems who earlier this year returned to the fold.
But Gianaris (D-Queens) didn't rule out backing their challengers.
The Senate Dems as part of a reunification deal agreed not to fund any of the primaries against the breakaway senators. Stewart-Cousins has endorsed the eight former IDC members.
"We're all one conference," said Sen. Jose Peralta, a former breakaway Dem from Queens facing a primary challenge. "We're all moving forward, we're all working together to take back the majority in January."
Source: http://www.nydailynews.com/news/politics/ny-pol-lovett-cuomo-abortion-trump-supreme-court-roe-20180706-story.html
Sen. Chuck Schumer warns of 'hurricane cars' in used market
Hundreds of thousands of faulty, flood-damaged vehicles could be resold to unsuspecting drivers in the used car market, Sen. Chuck Schumer warned Sunday.
After a devastating 2017 hurricane season where Harvey, Irma, Jose and Maria tore through the country, more than 600,000 cars were damaged by floodwaters — with many of those vehicles potentially finding their ways to used car lots around the nation, according to Schumer, the National Insurance Crime Bureau nonprofit and the Federal Trade Commission.
Schumer is calling on the FTC to improve regulations to ensure that consumers are aware of flood damage to prevent the practice of "cleaning up" such vehicles for resale, only for them to break down shortly after the purchase. Earlier this year, the FTC published tips to help consumers sniff out the scam.
"While the FTC has been sounding the alarm on 'hurricane cars,' consumers are still at risk of being duped and burdened by a financial road of ruin if they unknowingly buy one," said Schumer in a statement. "That's why the FTC needs to drive forward with more than a consumer warning and hit the gas on a plan that uses the 'Used Car Rule' already on the books to ensure that the sticker slapped on every used car in a lot details a robust 'flood check.' "
Schumer has written to FTC Commissioner Joseph Simmons urging him to revise the Used Car Rule to include flood damage information, arguing that it's become more pressing as used car sales have continued to increase after an especially bad hurricane season. The rule has been in effect since 1985, requiring car dealers to put together a buyers' guide on used cars that details whether a dealer offers a warranty and its terms and conditions. Schumer wants to make flood checks a required disclosure in the guide.
The FTC did not immediately return a request for comment on Sunday. For drivers shopping around for used cars, the commission advises checking for water stains, mildew, sand or silt under the carpet, floor mats and dashboard in vehicles — potential signs that a car has been damaged in flooding. Drivers should also keep an eye out for fogging in headlights and taillights and be suspect of new upholstery in older vehicles, according to the commission.
Schumer warned that flood-related mechanical and electrical failures in a vehicle presents not just a hit to the wallet for the buyer, but a serious safety risk on the road, too.
"Whether you're a New Yorker looking to buy in New York, or a New Yorker looking on the internet for a car parked in another state, the risk of winding up in the driver's seat of a 'hurricane car' is a headache at the least, but a real danger, too," Schumer continued.
Source: https://www.amny.com/news/schumer-hurricane-cars-1.19708014
Pruitt quietly approved "super polluting" freight trucks upon departure
One of Scott Pruitt's final acts as Environmental Protection Agency administrator was effectively creating a loophole "that will allow a major increase in the manufacturing of a diesel freight truck that produces as much as 55 times the air pollution as trucks that have modern emissions controls," reports the New York Times.
Impact level: The New York Times explains that "[o]ne year's worth of truck sales was estimated to release 13 times as much nitrogen oxide as all of the Volkswagen diesel cars with fraudulent emissions controls, a scheme that resulted in a criminal case against the company and more than $4 billion in fines." The move was opposed by several health groups such as the American Lung Association, Environmental Defense Fund, United Parcel Service, and Volvo Group.
Source: https://www.axios.com/pruitt-quietly-approved-super-polluting-freight-trucks-upon-departure-cfb24dca-8e93-4ba9-ad96-cda29e174177.html