NRA sues Cuomo over what it calls blacklisting campaign
The National Rifle Association filed a lawsuit Friday against New York Gov. Andrew Cuomo and the state's financial regulatory agency for what it says is a blacklisting campaign aimed at preventing firms from doing business with the gun owners' group.
The lawsuit filed in federal court for the northern district of New York names the Democratic governor along with the state Department of Financial Services and its superintendent, Maria Vullo, as defendants.
It accuses Cuomo of directing a campaign of "selective prosecution, backroom exhortations, and public threats" aimed at depriving the NRA and its members of their First Amendment rights "to speak freely about gun-related issues."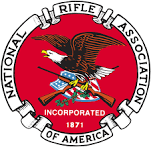 The lawsuit comes after New York state fined insurance broker Lockton Cos. LLC $7 million for underwriting an NRA-branded insurance program called Carry Guard.
In a May 2 news release about the enforcement action, the state financial services department said Carry Guard unlawfully improperly provided insurance coverage for criminal defense for gun owners charged with a crime involving a firearm.
Vullo called the firm's marketing of the Carry Guard policies "an egregious violation of public policy designed to protect all citizens."
Additionally, the department announced Monday that insurance firm Chubb Ltd. and its subsidiary Illinois Union Insurance Company would pay a $1.3 million fine for underwriting the Carry Guard program through Lockton Affinity.
A Lockton representative did not immediately respond to a request for comment.
Chubb said in a statement that settling with the state financial services department was the best way to resolve the coverage questions raised by the department.
The company said it provided notice in October 2017 that it was voluntarily terminating its participation nationally in the Carry Guard program.
Cuomo has made gun safety one of his signature issues. He signed a package of gun restrictions after the 2012 school massacre in Newtown, Connecticut, making New York the first state to enact new gun laws after the shootings.
The NRA said in its lawsuit that Cuomo "bears distinct animus toward the NRA."
The lawsuit says Cuomo and the other defendants "have abused their authority in an effort to stifle the NRA's political advocacy and to retaliate against the NRA for the effectiveness of that advocacy."
Cuomo called the lawsuit "a futile and desperate attempt to advance its dangerous agenda to sell more guns."
"In New York, we won't be intimidated by frivolous court actions from a group of lobbyists bent on chipping away at common sense gun safety laws that many responsible gun owners actually support," he said in a statement.
Source: http://www.crainsnewyork.com/article/20180511/POLITICS/180519966/nra-sues-gov-andrew-cuomo-over-what-it-calls-blacklisting-campaign
VULGAR MESSAGE TO DONALD TRUMP IN POLITICAL CARTOON CAUSES PAPER TO DROP CARTOONIST: 'LOOSE LIPS SINK STRIP'
A newspaper says it will stop publishing a popular cartoon after a vulgar message addressed to President Donald Trump appeared in its latest issue.
"Non Sequitur" is a syndicated cartoon by Wiley Miller and is a regular feature of the Pennsylvania publication The Butler Eagle.
Readers are encouraged to color in the three-panel, black-and-white cartoon, which this week featured a "Bearaissance" character named "Leonardo Bear Vinci."
But on Sunday, readers spotted that a small scribbled message appears in one of the panels, which says "We fondly say go f*** yourself…Trump."
Ron Vodenichar, Eagle publisher and general manager was unhappy with the message, which was brought to his attention after a reader spotted it.
In a Butler Eagle article headlined "Loose lips sink strip: cartoonist fired for cure," Vodenichar was quoted as saying that the message was "apparently placed there by someone in the creative department of the creator of the comic strip or the syndication which controls it.
"Neither The Butler Eagle nor any other newspaper that includes this strip had an opportunity to remove it even if they had discovered it before distribution.
"We apologize that such a disgusting trick was perpetuated on the reading public. The Butler Eagle will discontinue that comic immediately," Vodenichar said.
The strip is distributed by Andrews McMeel Syndication whose website states that it appears in more than 700 newspapers. It is unclear if other publications will follow suit.
In a tweet, Miller appeared to refer to the message, by saying: ""some of my sharp-eyed readers have spotted a little Easter egg. … Can you find it?"
Miller does not hide his contempt for Trump on Twitter. After the State of the Union address, he tweeted on February 6: "Trump's SOTU address was essentially that guy yelling at his bloodied wife, 'WHY DO YOU MAKE ME KEEP HITTING YOU?'"
On immigration, he referred to him as "the Gaslighter-in-Chief" who presents "zero evidence to support this claim" about the numbers of people coming into the country from Mexico.
In response to reports that Trump had blamed the Democrats for faltering talks on the border wall, Miller tweeted: "The gaslighting projectionist explains it all. Such a stable genius."
The negotiators for the Republicans and the Democrats had hoped that a deal would be struck by Monday so Congress could pass the legislation in time for the February 15 cut-off date.
Source: https://www.newsweek.com/vulgar-message-donald-trump-political-cartoon-causes-paper-drop-cartoonist-1325937
Cuomo rips state Senate on Amazon but won't commit to blocking appointment
Gov. Andrew Cuomo on Tuesday slammed his fellow Democrats for "playing politics" on the proposal to bring Amazon offices to Long Island City—but would not commit to rejecting an appointee who could wreck the deal.
Appearing on WNYC Tuesday, the governor lashed out at Senate Majority Leader Andrea Stewart-Cousins' decision to nominate Queens state Sen. Michael Gianaris—a leading opponent of the Amazon plan—to the Public Authorities Control Board, a nomination Cuomo has the power to block. The PACB must unanimously sign off on the plan to bypass local zoning laws to allow Amazon to open a campus on a 15-acre site in Gianaris' district.
Nixing the Senate's nominee would be the nuclear option and an extreme rarity in state politics—and the governor demurred when asked directly by radio show host Brian Lehrer if he would resort to that.
"Well, we're not there yet," Cuomo said. "The exact design of the transaction will [determine] the approvals we need."
Gianaris, the deputy majority leader of the upper chamber's new Democratic majority, has a fractious past with the governor and is rallying opposition to the $1.7 billion in state tax breaks and subsidies Amazon is poised to receive on top of $1.3 billion in nondiscretionary city assistance if hiring targets are met.
In a subsequent radio interview Tuesday with Alan Chartock, the governor said the PACB's role is purely fiduciary—to ensure funds are available for the state to make good on a deal. As such, Cuomo said, Gianaris could not vote against the project if he were abiding by that mandate.
"If a PACB member was going to play politics and put their own political motivations ahead of their official duty, then yes, [a member could stop a deal]," Cuomo said. "But I'm sure the Senate would never appoint a person who would do that."
The Amazon deal is by far the largest economic-development agreement of Cuomo's eight years in office, and one of the largest in the U.S. in recent memory. The governor reiterated that the incentives he offered were necessary to win the nationwide competition for Amazon's project, and cast the Senate's opposition in harsh terms.
"I understand politics and I also understand government, and there's a difference between the two. And I think it's unfortunate the Senate is playing politics here," Cuomo complained, even as he acknowledged the popular appeal of criticizing a subsidy package to a company led by the world's richest man.
"Everybody loves to hate Jeff Bezos, so I understand that," the governor said. "I think if Amazon pulled out, I think you would see all these political voices who are arguing symbolism all of a sudden understand what they did, and it would be a dramatic blow not only to the economy but to the reputation" of the state.
Gianaris has said the Amazon deal is so bad that it cannot even be a basis for negotiations.
Polls show more New Yorkers favor the deal than oppose it, including in Queens, but the governor cast some of the blame for the currency that foes have enjoyed on the company. "Amazon has not done a great job communicating" with the public, Cuomo said, adding that the plan would yield at least 25,000 jobs and as much as $27 billion in tax revenue.
He also appeared to jab at democratic-socialist opposition to the deal, led by Rep. Alexandria Ocasio-Cortez, whose Bronx-Queens district overlaps heavily with Gianaris' Senate district.
"'We need housing, we need transportation.' Yes! You need revenue to do that," the governor said. "None of these great political theories works without jobs."
A spokesman for the Senate Democratic Conference punched back at the governor, insisting that Gianaris and Stewart-Cousins have only the state's fiscal interests at heart. However, the press rep also suggested that the state Legislature, in full Democratic control for the first time in a decade, deserves credit for a string of recent liberal accomplishments—no thanks to the cautious and calculating Cuomo.
"The Senate Democratic Conference and our partners in the Assembly finally returned New York as the progressive beacon to the rest of the country," said Communications Director Mike Murphy. "We simply want to make sure that taxpayer money is properly spent. That's not playing politics, that's doing our jobs."
Source: https://www.crainsnewyork.com/politics/cuomo-rips-state-senate-amazon-wont-commit-blocking-appointment
Undocumented Immigrant Who Worked at a Trump Golf Club Will Attend State of the Union
An undocumented immigrant who worked at one of President Trump's golf clubs in New Jersey for years and recently spoke out about her experience will attend his State of the Union address after being invited by her Democratic congresswoman, the woman's lawyer and the congresswoman's office said Wednesday.
The undocumented immigrant, Victorina Morales, had worked as a housekeeper at the Trump National Golf Club in Bedminster, N.J., since 2013, and spoke to The New York Times as part of an article published last month. The report revealed that the president's company — the Trump Organization — was, for years, employing people at the golf club who are in the country illegally.
In a brief interview on Wednesday, Ms. Morales said that on the advice of her lawyer, she stopped going to work on Dec. 4, two days before the Times article was published. Still, the lawyer, Anibal Romero, said that neither he nor his client had received notice that she had been fired. He said Ms. Morales's employment status with the golf club was not entirely clear.
Since leaving her job, Ms. Morales, who is from Guatemala, has campaigned for rights and fair treatment for undocumented immigrants. On Wednesday, she said she was pleased to have been invited to the State of the Union, that she has accepted the invitation and that she was "very proud because I am going to raise my voice for all of us immigrants."
"I'm not scared to show my face," she said, speaking in Spanish. "I am not speaking for me, I'm speaking on behalf of millions of undocumented immigrants who live in the United States."
The congresswoman, Bonnie Watson Coleman, represents the New Jersey district in which Ms. Morales lives. The news that Ms. Morales had been invited to attend Tuesday's State of the Union address as Ms. Watson Coleman's guest was reported by The Washington Post on Wednesday.
"Immigrants by and large are hardworking, trustworthy and skilled people who simply want to work and build better lives here," Ms. Watson Coleman said in a statement. "For years these kinds of people were loyal and dedicated enough to be Trump Organization employees. I hope that in his State of the Union address, Donald Trump will finally acknowledge the real face of immigrants in this country — women and children fleeing violence; law-abiding, taxpaying people who would do almost anything to be Americans. And if he can't, I've invited Victorina so that he may look her in her eyes to tell his lies to a familiar face."
The White House did not immediately respond to a request for comment on Wednesday evening.
Mr. Trump has made border security and protecting jobs for Americans cornerstones of his presidency, and his insistence on building a border wall led to the recent partial government shutdown. He has labeled illegal immigration "a major, major problem," and pledged to build a border wall while his administration has carried out workplace raids and payroll audits.
The Times article, published Dec. 6, said undocumented immigrants had been employed for years at the Trump National Golf Club as housekeepers, landscapers and kitchen staff. It also said they were kept on the payroll even though management was aware they had used phony documents to secure employment, as is common among undocumented immigrants.
Ms. Morales previously told The Times that a manager at Bedminster had helped her secure a new fake Social Security number and legal permanent-residency card after telling her that those on file had expired.
Since the article was published, about a dozen workers deemed ineligible to work in the United States because they lacked legal immigration status have been terminated at the Bedminster club, according to people familiar with the matter.
Another dozen were fired at the Trump National Golf Club in Westchester County, N.Y., this month, a development first reported by The Washington Post.
The Trump Organization also said late Tuesday that it was putting in place a system to weed out undocumented immigrants who try to get jobs at its properties.
"I must say, for me personally, this whole thing is truly heartbreaking," Eric Trump, an executive vice president with the Trump Organization, said in the statement on Tuesday. "Our employees are like family, but when presented with fake documents, an employer has little choice."
He said that hiring undocumented immigrants was not a problem unique to the Trump Organization, and that it "demonstrates that our immigration system is severely broken and needs to be fixed immediately."
Source: https://www.nytimes.com/2019/01/30/us/politics/Victorina-Morales-trump-golf-club.html